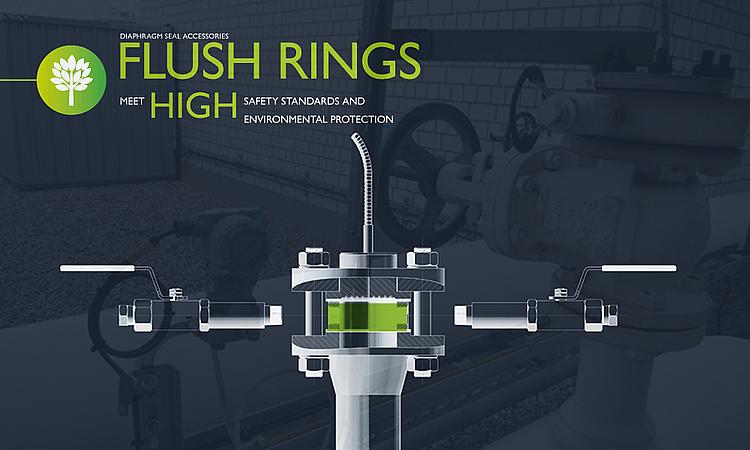 By Björn Bofinger I Posted: March 2018
To keep the environment clean
Flush rings help to properly dispose of residual gas and liquid during maintenance and repair of measuring arrangements. In addition, they are suitable for avoiding blockages in the process connection piece. They are used, for example, in the chemical industry. Here strict requirements apply to the process plants: Safety and environmental protection must be guaranteed at all times, because not all processed substances are harmless to humans and nature. This also means that gases or liquids must not escape from the systems - neither during operation nor during maintenance. Flush rings are important helpers here.
Where are flush rings used?
For optimum process monitoring, the plants are often equipped with measuring devices that record parameters such as pressure, differential pressure and level. They are connected to the system via a separate impulse line. If a technician needs to check, calibrate, or repair a measuring device, he unscrews it from the impulse line. In order to prevent leakage at the measuring point in such a case, all measuring devices have an initial shut-off with a shut-off valve or ball valve. This valve closes the transition between the process and the impulse line and thus prevents the medium from escaping.

Often it happens that after closing the initial shut-off a remainder of the pressurized medium in the line section between shut-off valve and measuring device remains. To meet the legal requirements, this remainder must be collected and disposed of properly. The flush ring is used for this purpose. This is fitted with a flanged connection between the shut-off valve and the measuring device.